Embarking on New Adventures: Top-5 Genshin Impact Alternative Games
Amelia Thompson

2023-06-27

188
For many players, Genshin Impact was a breath of fresh air in the world of action RPGs. Offering a massive open world ripe for exploration, a captivating story, lovable characters, and intricate combat mechanics, it is an exciting and engaging gaming experience. However, if you're looking for a change of pace or something similar but slightly different, then this article is perfect for you. Let's dive into this fascinating world of adventure games and discuss the top 5 alternative games to Genshin Impact.
1. The Legend of Zelda: Breath of The Wild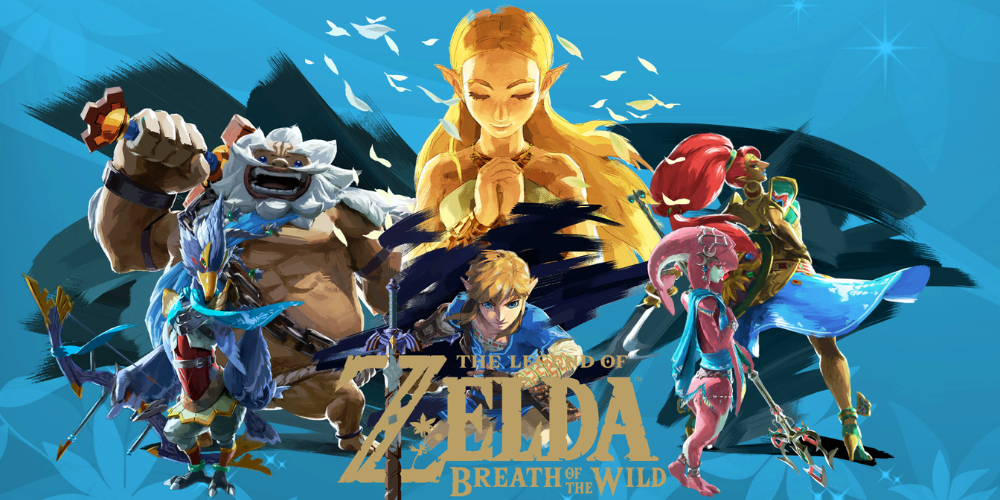 Released by Nintendo for their Switch console, The Legend of Zelda: Breath of The Wild is quite likely the largest source of inspiration for Genshin Impact. Breath of The Wild offers an immersive world packed with quests, creatures, and secrets.
Gameplay, Story, and Setting
The gameplay in Breath of The Wild is driven by exploration - you're always encouraged to wander off the beaten path. Like Genshin Impact, it involves a good deal of puzzle-solving, particularly in its "shrines," self-contained puzzle rooms scattered around the world. The combat offers diverse mechanics where you can exploit the environment to defeat enemies, like cutting down trees or setting grass on fire. Set in Hyrule, the story revolves around Link who wakes from a hundred-year slumber to defeat Calamity Ganon, who is about to escape from his prison and destroy the world. The history of Hyrule provides a rich lore, appealing to both newcomers and longtime fans of the franchise.
2. Ni No Kuni II: Revenant Kingdom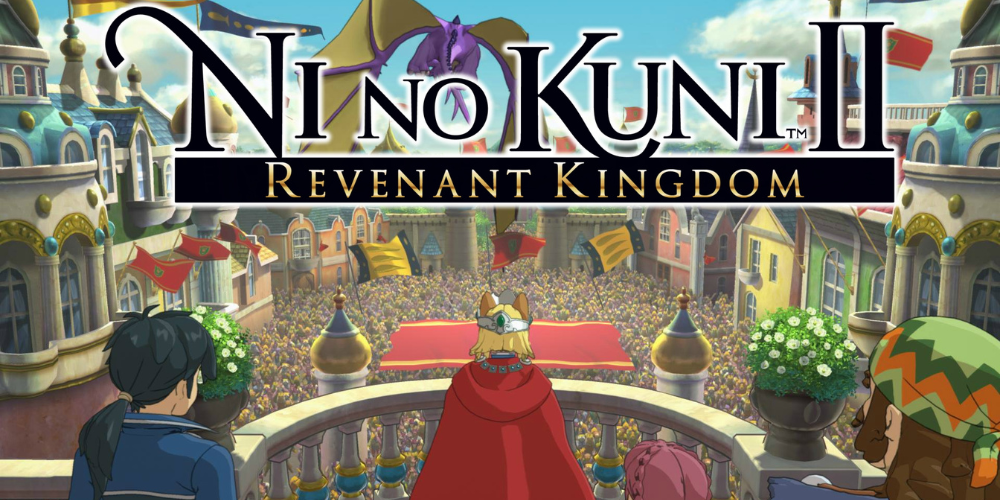 From the esteemed game studio Level-5 in collaboration with Studio Ghibli, Ni No Kuni II: Revenant Kingdom offers a beautiful anime-inspired world filled with whimsical charm and strategy Role Playing Game (RPG) elements.
Gameplay, Story, and Setting
The heart of the game focuses on the story and the adventure within Ding Dong Dell's Kingdom and beyond. You can take on quests, build your kingdom, and engage in skirmishes that involve controlling whole troops. The real-time combat system in Ni No Kuni II: Revenant Kingdom lets you freely switch between three characters, each having unique magic and melee capabilities. The story starts with an unexpected coup in the kingdom of Ding Dong Dell. Young ruler Evan Pettiwhisker Tildrum meets a visitor from another world, and they embark on a journey across several kingdoms to reclaim his lost throne.
3. Dragon Quest XI: Echoes of an Elusive Age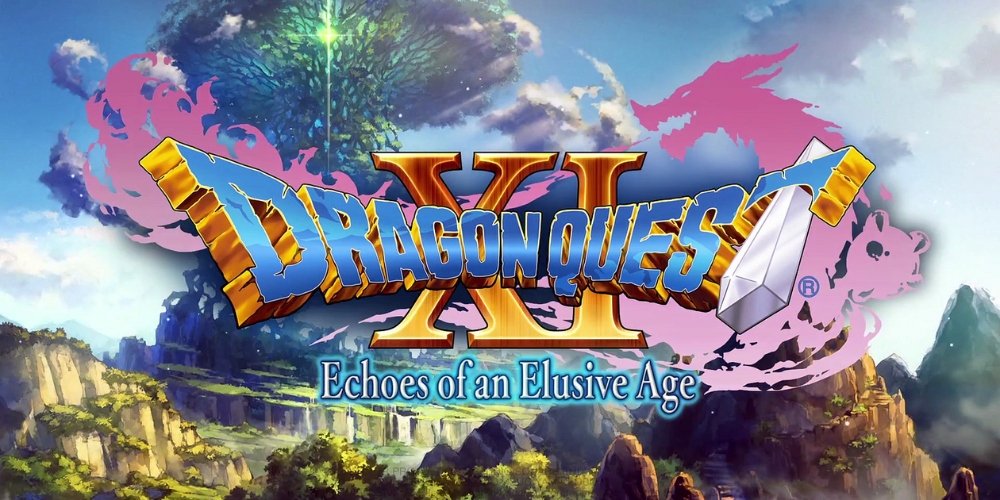 As the latest entry in the popular Dragon Quest series, Dragon Quest XI: Echoes of an Elusive Age boasts a beautiful world, an engaging story, and classic RPG gameplay, making it a fantastic experience for any Genshin Impact fan.
Gameplay, Story, and Setting
Dragon Quest XI offers a unique fusion of real-time and turn-based combat. Elements of the game also involve classic RPG tasks like side-quests and exploration of the open world. In terms of its plot, you play as the Luminary, a young man who set out on a journey after being branded as a demon and expelled from his home. Alongside a charming cast of characters, the Luminary explores a beautiful world filled with towns, dungeons, and plenty of secrets.
4. Horizon Zero Dawn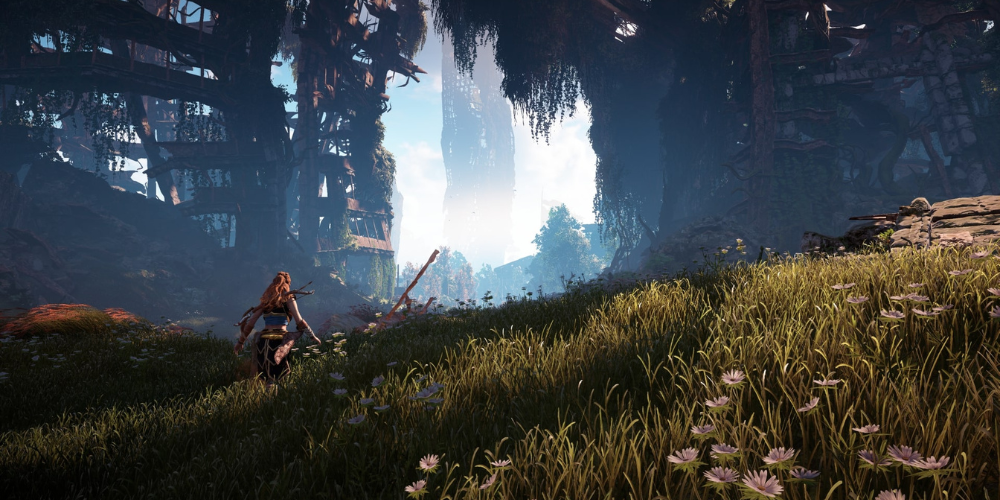 Horizon Zero Dawn is a must-try if you're a fan of post-apocalyptic scenes. It combines traditional role-playing elements with a vast open world and action-packed combat, making for an enthusiastic and exhilarating gaming encounter.
Gameplay, Story, and Setting
Horizon Zero Dawn's combat system offers a variety of ways to strategize and take down mechanical creatures roaming its open world. From the stealthy approach to explosive confrontations, you have an assortment of weapons and traps at your disposal. As for the storyline, you play as Aloy, a young huntress in a world overrun by robotic creatures. The tale uncovers the mysteries of this post-apocalyptic world and Aloy's destiny.
5. Final Fantasy XV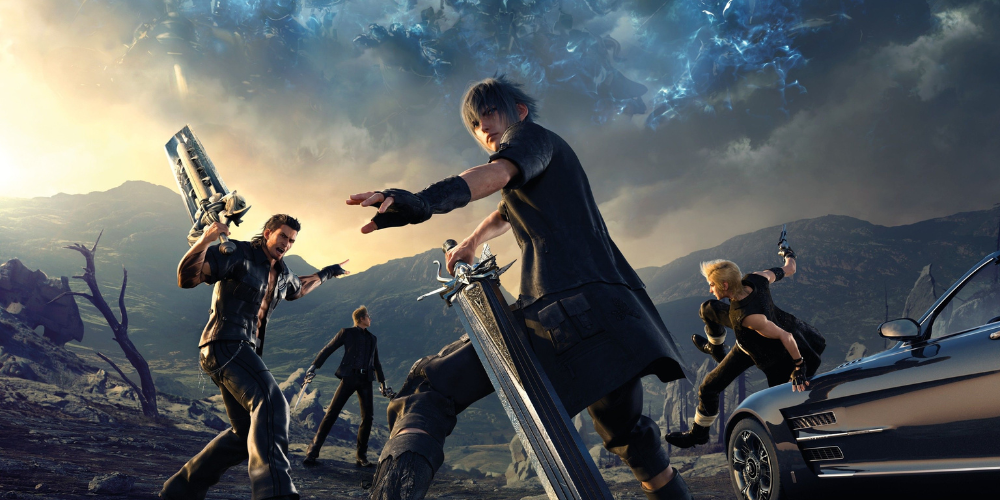 Final Fantasy XV blends fantasy with reality, offering a modern and stylish world full of wonder and epic creatures for fans of the Genshin Impact to enjoy.
Gameplay, Story, and Setting
In terms of gameplay, Final Fantasy XV stands out with its real-time combat, beautiful graphics, and enormous world to explore with your companions. Adventurers can engage in hunting, fishing, camping, and driving across glorious landscapes. The story here revolves around Prince Noctis and his three companions as they embark on a journey to reclaim their homeland from the clutches of the Niflheim Empire. Like Genshin Impact, the game heavily emphasizes the bonds between its main characters and their growth through their journey.
Bottom Line
These were some alternative games to Genshin Impact that offer their twists on open-world exploration, combat, and storytelling. Whether you're a fan of post-apocalyptic landscapes in Horizon Zero Dawn, or the whimsical charm of Ni No Kuni II, there's a game on this list that's sure to captivate you. Remember, the best game is the one that brings you joy and relaxation when you immerse yourself in its world.